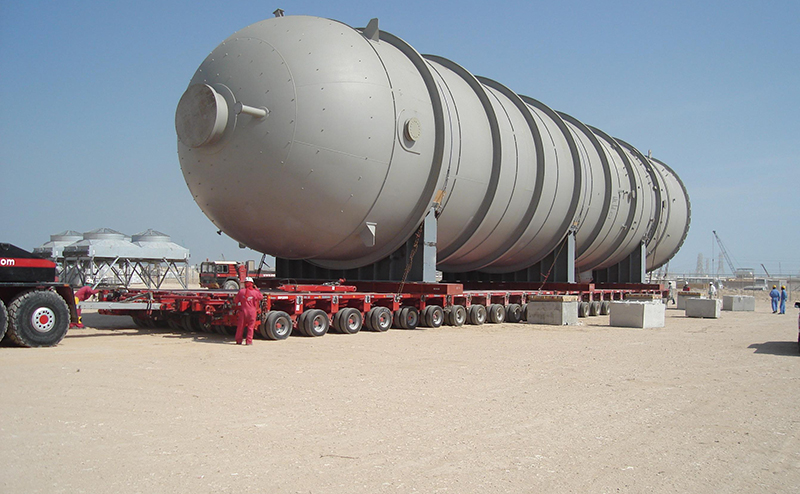 Central Freight Logistics & Shipping Agent offering a very professional project cargo handling service to facilitate our customers. To fulfil our commitment to our clients we accurately execute the plans to create and implement effective solutions.
The project Cargo Handling and Heavy Lift requires integrated project logistics management. Central Freight Logistics can provide specialized cargo transportation services to shippers with heavy and over dimensional equipment.
In dealing with the Project Execution, our team of professionals has the needed experience and capabilities in handling heavy lift, oversized break bulk shipments or other logistical challenges which may occur.
Our wide spectrum of services and strong network with our worldwide partners guarantees our ability to facilitate the movement of project cargoes of all types and sizes with expertise, security and comprehensive coverage.
Central Freight Logistics expertise, dedication, and unmatched connections are the key components to ensure that over sized and odd dimensional cargo are delivered properly and on time.
Planning, coordination and execution of projects

Able to handle projects for industries such as handling of Copper concentrate and Sulphur, Konkola Copper Mines, Chambishi Copper Smelter, Chambishi Metals,Energy Plants, Irrigation, Oil & Gas (both Offshore & On shore), Petro Chemical, Chemical, Heavy industries and Civil construction projects.

Handling Sulphur from Richards Bay into Ndola. We handle from 15,000 – 20,000 tons per month into Dar es Salaam, Beira, Johannesburg and Walvis Bay by road transportation and further ship to the final destination.

Dry bulk cargo: Part or full chartering (air, sea or road)
Special equipment transport and handling

Technical support

Trained staff for handling project cargo

Handling overweight and over size cargo

Site survey, dismantling projects at site

Proper and special tools and equipment's

Careful loading / unloading of project cargo

Proper monitoring